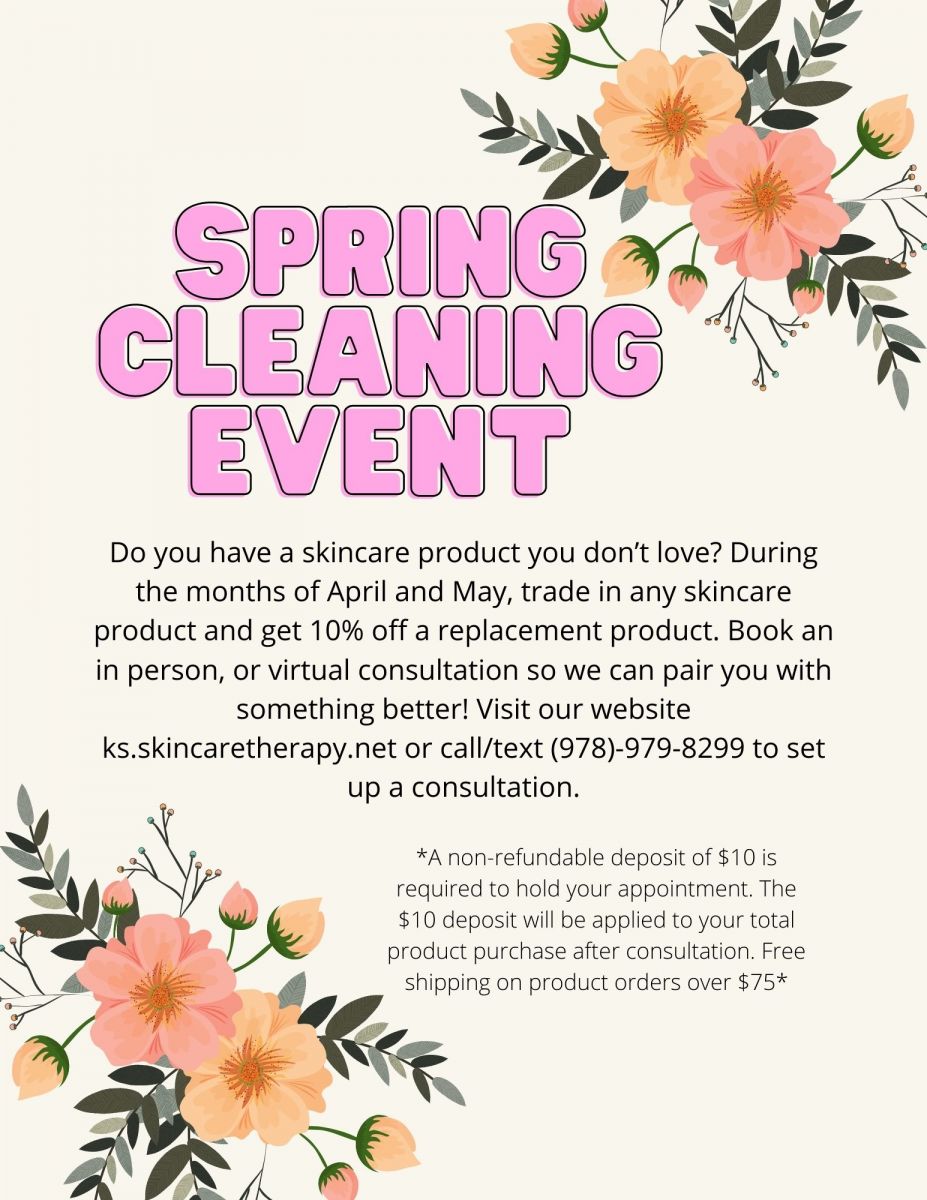 Welcome!
K.S. Skincare is a place where you can get the best of both worlds, results and relaxation. At K.S. Skincare our philosophy is "Treat your skin with love and care so you can always look your best!"
Come check us out. We would love to see your face.
During the month of April and May, we are celebrating Spring Cleaning! We are holding skin care consultations to help pair you with the best products for your skin. Trade in any product you don't love for 10% off a replacement product.* Book an in person or virtual consultation so we can pair you with something better!
To request a consultation, please use the Contact Information page. Appointments are avaliable 10am-10pm on Saturday, Sunday, and Tuesday;qs and 6pm-10pm on Monday, Wednesday, and Thursday.
To hold you consultation spot, we require a non-refundable deposit of $10. The $10 deposit will be applied to your total product purchase after consultation. Free shipping on product orders over $75*